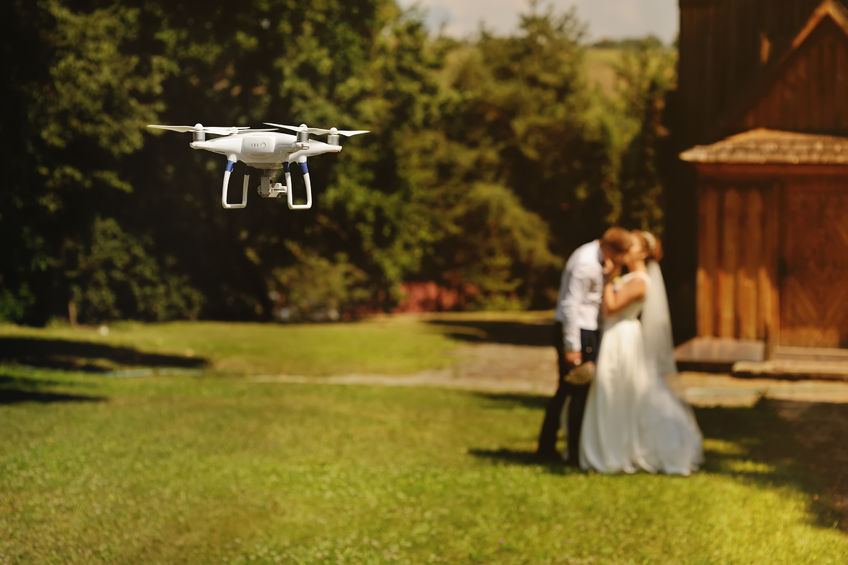 Weddings are A LOT of work, but they are SO MUCH fun! You know this is true! You have attended many weddings as either a friend, family member, or as part of the bridal party itself. There is not a lot of pressure or stress on you as a guest. You look forward to seeing the venue, the flowers, the decor, and having a good time with all the people you know. You know everything will be beautiful and perfect. You may even feel giddy as you watch the bride walk down the aisle and you immediately fall in love with her dress! You enjoy delectable treats and consume the beverage of your choice throughout the cocktail hour. You have a wonderful, relaxing dinner, eat some 'out of this world' wedding cake, and frequently visit the open bar. You socialize, drink, and dance the night away to some of your favorite tunes. You leave the wedding exhausted, but you have had an amazing experience and your heart is happy.
Now it's your turn. Now YOU are the bride! On your wedding day, you already know many different things will be going on around you, but don't forget that as a bride a lot more emotions will be going on inside you as well. Your emotions will be everywhere on this day. You may laugh one minute, and then the very next minute be fighting back the tears so it doesn't ruin your makeup! You're going to be nervous. You're going to be happy. You are going to be thinking about a million details that have to happen throughout the day, and at the same time you're looking forward to your honeymoon trip or to the passionate plans you have made for that night! Talk about brain overload!
Your wedding day will surround you with the most important people in your life, making it very special, but it could also be hard on you if someone you loved dearly is missing from all the smiling faces around you.
Your wedding day is one of the MOST important days of your entire life. You are going to want to look back on this day at some point in your life. I mean, if it doesn't mean anything to you, then why all the stress, the planning, the details, and the financial investment for this one day?
What is your plan to remember and RELIVE this day? I would suggest that having both PHOTOGRAPHY and VIDEOGRAPHY is the best and only way to accomplish this goal.
A professional wedding video can help complete the story of your wedding day in ways that a photograph can never tell.
You see, a photograph can help you remember your wedding day, to a degree, but a creative and well edited wedding video, will help you RELIVE your wedding day! A creative and artistic wedding video will include audio sound bytes, action, and of course, music. These are three aspects that a photograph can not produce for you. You can not remember or RELIVE your vows, toasts, or any other sentimental audio sound byte from looking at a photograph, it's just a fact.
Your wedding video will actually increase in VALUE over time. As the years go by, your memory may fade. In time, you will have family members or friends that will pass away, but their voices, personality, and comments, if filmed, will forever live on in your video. I know this first hand, as I have lost my grandmother and my dad to cancer, but they both can be seen and heard in my wedding video! Your video will truly become a treasured family heirloom and will be appreciated and cherished by future generations.
I like to ask people this question. Let's say that you put both your wedding album and your wedding video in a drawer, or in a safe, and don't look at any of it for 20 years. After 20 years, you can choose to look at your photos or watch your video…but you can only choose one. Which one would you choose?
Most brides tell me they would choose to watch the VIDEO, because it will truly allow them to RELIVE the emotions, and moments they experienced on that day!
This is exactly what I want to do for you!
As a wedding videographer, I want to work with you to help you RELIVE your wedding day. After all the work you have put into making your wedding day special, you deserve so much more than to try and remember everything you did, felt, and experienced on that day.
l STRIVE to capture details, emotions, and experiences throughout your day in a creative and artistic style. Where possible, I will enhance these moments the best I can and put them together to tell the story of your day.
I BELIEVE in handling every project with great attention to detail, giving each client unsurpassed customer service, going the "extra mile" in all aspects of the production, and providing the highest quality video possible in both technical and creative aspects.
I WILL work very hard to exceed your expectations when creating a custom, personalized film that is special and unique to your taste and personality.
In the end, I want you absolutely convinced that your decision to have me capture and enhance your wedding day was the best decision you ever made!
Ready to get started? Contact me today!